Browse Categories

Calendar Articles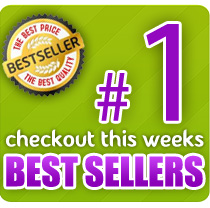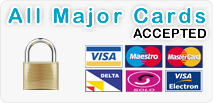 TV and Movie Celebrity Calendars
Celebrity Calendars

Celebrity calendars are must-haves for all celebrity fanatics out there. If you or somebody you know is mad about Hollywood celebrities or gets dizzy at the sight of your favorite movie star, then celebrity calendars are perfect for your ultimate thrill and satisfaction.

Not to mention owning celebrity calendars of our favorite singer or band. Hundreds of calendars are available featuring celebrities in both the past and the present. You have a wide choice of these calendars featuring TV celebrities, movie celebs, sport celebrity and music celebrity.

From Aerosmith to Zac Efron you are sure to find plenty of celebrity calendars perfect for gift giving or for collecting. These bright and glossy calendars are sure to satisfy even the most fanatic of fans out there.

These days in particular, with the phenomenal and massive following of the hit movie Twilight Saga, everybody from screaming teenagers to screaming housewives
for that matter are breathing and thinking about Team Edward or Team Jacob. Thus, there are plenty of calendar choices themed from this movie series and individual calendars on Robert Pattinson and Taylor Lautner.

Some wonderful and breathtaking calendars include: James Dean, Michael Jackson, Simon Cowell, Jon Bon Jovi, Bon Jovi, Taylor Swift, Leonardo DiCaprio, George
Clooney, Kate Winslet, Lindsay Lohan, Britney Spears, David Beckham, Steven Gerrard, AC/DC, Zac Efron, Duran Duran, Audrey Hepburn, Madonna, Brad Pitt, Angelina Jolie, Tom Cruise, Katie Holmes and many, many more.

You name it, you got it! You can also choose from different types of calendars such as wall calendars, desk calendars and pocket-sized calendars. Giving these great calendars as gifts for birthdays, Christmas and other special occasions will surely make the gift recipient really enthusiastic and happy.

Although you can find several bookshops and specialty shops selling these calendars, you can find thousands more choices here for all the best celebrity calendars where you can buy calendars at low discount prices.